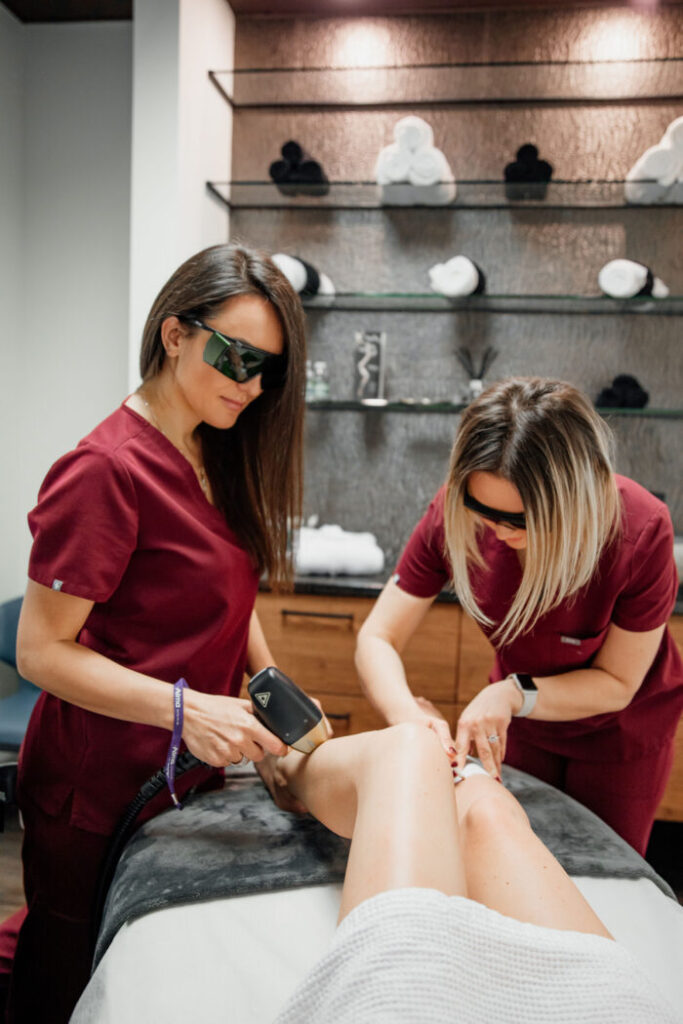 Goodbye razor, hello laser! Everything you need to know about laser hair removal.
Laser hair removal is an aesthetic medical treatment that safely and effectively eliminates unwanted hair without invasion. It is one of the most popular hair removal methods. In the recent year, about 500 thousand procedures were performed across the US.
If you are tired of waxing, shaving, and tweezing, laser hair removal can be your go-to alternative, as once done, you will no longer have to think about unwanted hair.
How Does Laser Hair Removal Work?
Laser hair removal devices use concentrated light energy that aims specifically at the hair follicles. As a result, it damages hair and delays future hair growth. At the same time, the surrounding skin is safe and unhurt. It is commonly thought that laser hair removal is the most effective for people with light skin and dark hair.
However, at Laccura Med Spa, we use Alma's latest Soprano ICE laser that combines various laser wavelengths simultaneously and makes the treatment suitable for all skin types.
Precision. Lasers affect only the hair, leaving the skin undamaged.
Little or no downtime. The results are visible after the first session.
Cost and time-effectiveness. Once you complete the required amount of sessions, there will be no need for waxing and razors.
Almost no pain. Many clients compare the feeling to a slight rubber band snap. However, it disappears quickly.
Treated ingrown hair. Right after the first session, the ingrown hair will start gradually disappearing. You will see how the skin surface becomes clear and glowing!
Always smooth skin! The treatment shrinks pores, which makes the skin texture smoother.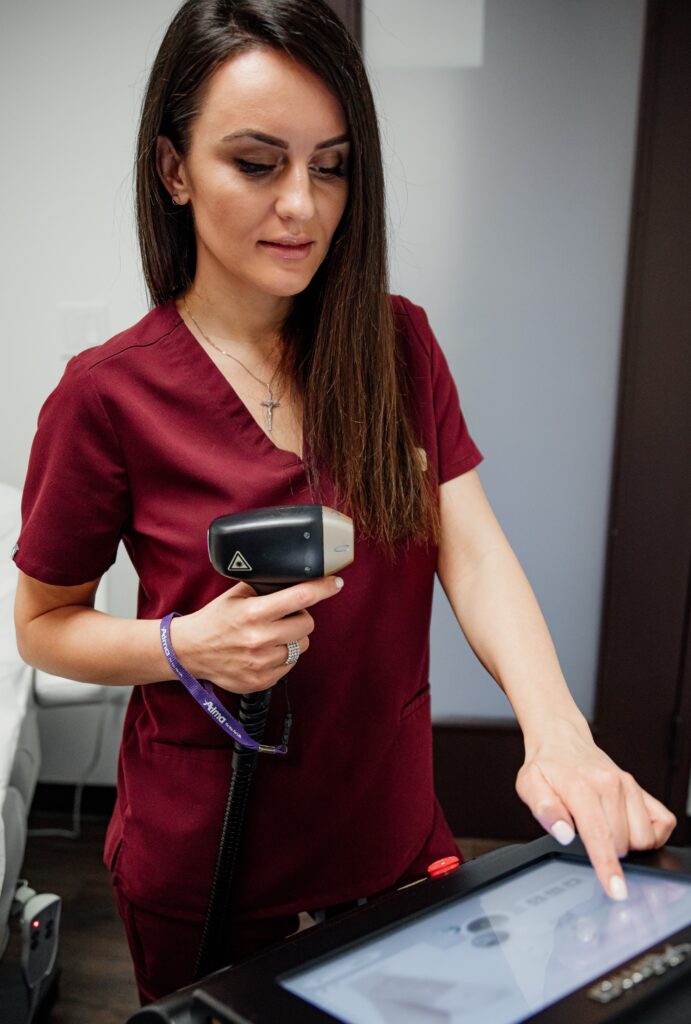 What Areas Can You Apply On?
Laser hair removal can be applied to virtually any body part. The most popular areas are:
Face
Brazilian bikini
Legs and arms
Underarms
Back
We always recommend our clients visit us for an initial consultation to make sure it is the right treatment. We also encourage our clients to follow our guidelines to get prepared for the procedure. First, we advise avoiding direct sunlight for at least 4 weeks before the treatment. If they need to go out, using an SPF 30 sunscreen is an absolute must.
If the client has been using a spray tan or similar products, we need to wait until it washes off completely. Also, if other hair-removing methods such as waxing or threading were used before, we need to wait for at least 2 weeks for the hair follicle to grow back.
Clients who are expecting or breastfeeding should consult their doctors first, although we do not recommend laser hair removal for such cases.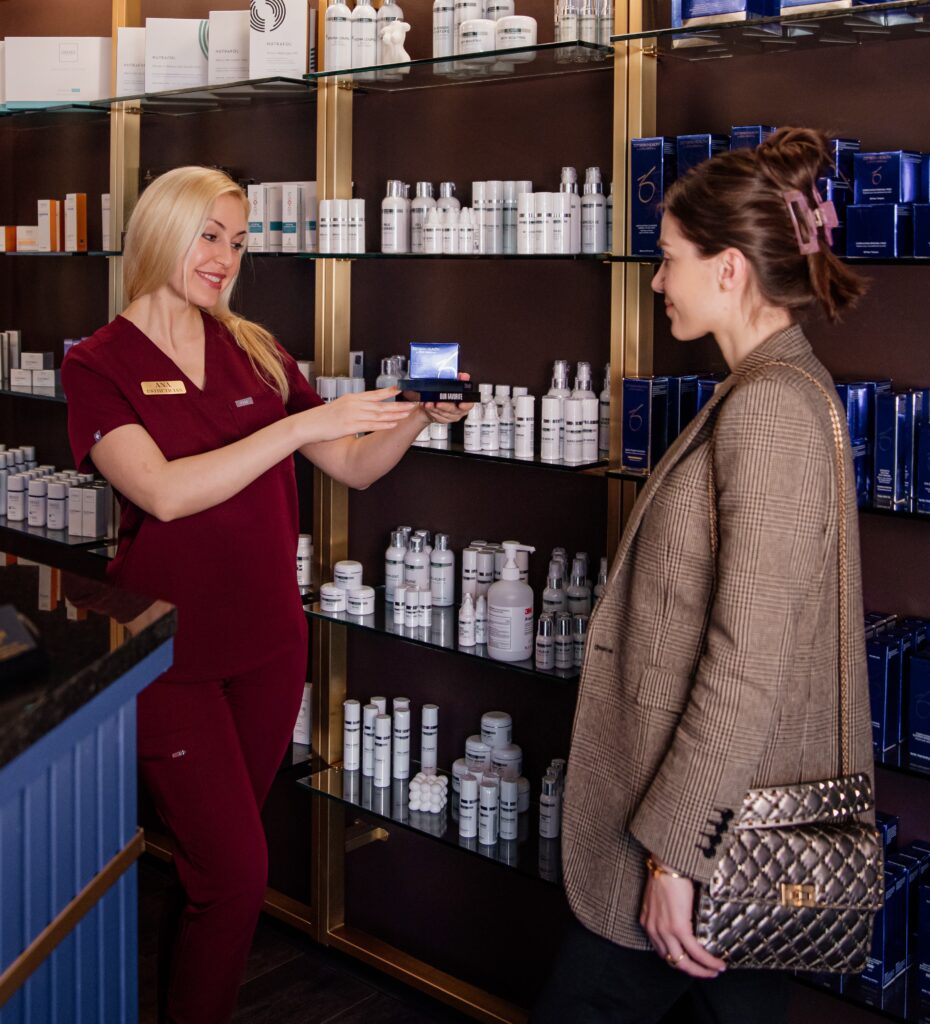 Frequently Asked Questions
Are laser hair removal devices safe?
Laser hair removal is generally considered safe. The only side-effects that may appear are temporary skin swelling and redness. The skin recovers in 24 hours or less. At Laccura Med Spa we only perform FDA-approved treatments using state-of-art devices.
Most clients have 70-90% hair loss after an average of 3-7 sessions.
Does laser hair removal hurt?
It depends on the pain tolerance level of the client. However, in most cases, you will experience slight discomfort, which disappears quickly.
Does laser hair removal hurt?
We recommend avoiding direct sunlight weeks before and after the procedure and applying SPF 30 sunscreen when going out.
How long does laser hair removal last?
The procedure usually lasts 15-20 minutes depending on the size of the area you are treating. About 70-90% of hair will stop growing after completing on average of 3-7 sessions.
Can you have laser hair removal over a tattoo?
Laser hair removal cannot be done over a tattoo, since the laser will target the pigment. This may result in skin damage. There are several solutions for this case, for which we advise consulting an experienced esthetician and finding out your options.
Laser hair removal is a modern, fast, and painless way to win the battle against unwanted hair. Unlike other methods, laser hair removal gradually reduces hair growth. You will never want to go back to waxing or shaving again.
Contact us today for a free consultation, and Laccura beauty experts will guide you through your journey towards your best self.